Why Eye9 Design?
---
Experience. We've been helping businesses in Denver and across the country create effective websites for over 15 years.
Passion for helping small businesses. We aren't like the big agencies, and that's by design. We bring large business skills and expertise to the small businesses.
Fair pricing. Modern content management systems allow for cost effective web design. We understand how to maximize the efficiency of these systems and pass those savings along to you.
Results. We've been in business for over 15 years because we create websites that make our clients happy. In turn, they tell their friends about us. But don't take it from us. Check out our reviews on Google.
Who's Behind Eye9 Design?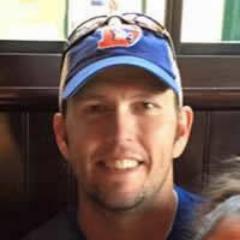 Eye9 Design is owned and operated by Ryan Ayres (me!). If you decide to contact us to discuss your website needs, you'll be dealing directly with me. Here are some things you should know about me:
Professional:
I have bought, owned and sold a number of small businesses
I have helped build over 100 websites and consulted as many business owners
I have a deep passion for helping business owners. I find a true sense of worth by helping them make more money, reduce expenses, help them with processes, etc.
I am a relentless worker, once I have a focus and a goal, there is no stopping me
Personal:
I've been married since 2001
I have 3 amazing kids that make me smile and laugh everyday
I went from 260+ lbs. to completing a full IRONMAN (2.4 swim, 112 bike, 26.2 run) in 10 months
I won the 'Hardest Working Player' award on my high school football team
I am a Bronco season ticket holder and site in the second row where the visitors come out
I have a National Championship Ring. I walked on to a Division II football team, made the team, and although I had to have surgery before the season started was still on the roster when they won the National Championship
I care deeply for my family and friends and have the same core set of friends that I had in high school and some even back to elementary school