Usually, when clients come to us for a new business website, it's because they want to attract more customers online. In other words, internet marketing is the top priority, with things like search engine optimization, social media marketing, and email newsletters amongst the biggest items on their wish lists.
But, even though sales and marketing are going to be the biggest concerns for most businesses, shouldn't your website help with other parts of your company, too? Shouldn't your website have some other part-time jobs, as well?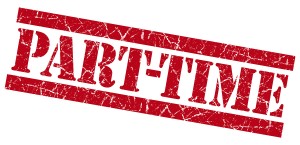 Here are just a few of the things your next business website could help you with:
Recruiting. As important as your website is, having quality employees can make or break your company, as well. That's why your website should make your business seem like a great place to work, and have ways for interested applicants to browse openings and get in touch with you.
Customer service. Having a reputation for poor customer service can sink your business, but answering emails and phone calls can take a lot of time. Why not reduce a bit of the burden by posting FAQs, instructional videos, and other helpful tips on your website? Customers can get the information they need quickly, at any time, and your team can spend less time servicing accounts.
Account maintenance. Speaking of servicing accounts, if you are manually updating things like addresses and contact emails, then your website isn't doing all it could be. Not only is this another time-saving option, but it reduces the odds that a mistake will be made that will make it hard for you to reach buyers in the future.
Event registration. If you regularly hold demonstrations, seminars, or other online or offline events, why not put the registration process online? It's a faster, less expensive way for you to get the attendees you need, without manually entering information or sending registration packages.
New product development. While your business website probably can't actually develop new products and services for you, it can host surveys and questionnaires that tell you a lot about customer preferences. The more information you have on your site, the easier it's going to be to develop winning ideas going forward.
News reporting. Nearly everyone knows that Google and the other search engines love fresh content these days, but coming up with new topics can be difficult. So, why not make your business website a source of industry news? That's convenient for your customers, and makes you a source of constant ideas and insight.
Networking. Every new business website should have lots of social links that make it easier for others to connect with your business and key team members. Even in the digital age, knowing the right people helps, so use social networking to its fullest.
When it comes down to it, a lot of business websites just don't do as much as they could, and/or even should. So, when you look at upgrading your web presence, insist that your next site do a little more to help out besides just bringing in new business.
Looking for an experienced and committed web design team? Call or email our office today and let us show you how we've helped other businesses just like yours.